When times are a little tight it is always great to make some extra money, but what if you don't have the time for a second job ( or you already have one) and you don't want to go all out to start up a small business?
If you are in your own home you might have the answer around you. While some of these suggestions are simple and will take up almost no time others you will have to put some effort into.

Will they make you rich? No, but they can bring in some extra cash that can make a huge difference to you if you are in a tight spot or are saving up for something special. Make sure that you follow all local laws when pursuing any of these ideas.

1.
Rent our your Garage, Barn or Back Acre
Renting out a room in your house is a time honored way of getting some extra income but you might not want strangers in your home. If you have space in your garage, barn or on your property then consider renting it out.
Make sure that there is no access to your home from the garage, be very clear that the garage, barn or acreage is the only area that they will have access to and retain the right to inspect for illegal activity. Find out why they want to use the area for and if they need access to your electricity.
There is a difference between them just wanting to store a car or boat in your garage or them spending every weekend there working on their car or boat. Make sure that you both sign a contract for the length of time the area will be rented and any consequences if anything is left in the area after the rental agreement is over.
2.
Rent out your driveway
In many neighborhoods there is no parking allowed on the streets at night and if your neighbors have 3 cars then they are always shuffling their cars around. Offer to rent then part of your driveway. What price? A dollar a day would be very fair (that would be an extra $360 a yea) but it depends on your neighborhood.
If you live in a popular downtown area close to the commercial center of town you could make as much as $10 a day from office workers. That would be about $2450 for the year. Make sure you both sign a legal contract outlining what is expected (snow removal, access only during the week etc.)

3.Sell Produce from Your Garden
If you can grow an unusual vegetable like fiddle-heads on your property then you could sell them to high end restaurants. They are looking for the unusual and the exotic especially if it is a local specialty. You might live in a part of the country where a rare mushroom grows or you might have on your property a heritage apple tree that isn't commercially grown any more.
These upscale restaurants are also looking for organically grown heritage varieties of tomatoes, beans, radishes, carrots and other items that commercial growers don't want to take the effort to fuss over or that bruise easily during shipment.
4.Sewing
It is shocking how many people have no clue on how to sew up a hem on a pair of pants or even sew on a button. If you do then this can be a nice little money maker for you. If you live in a neighborhood where the children have to wear school uniforms you will find that there will be a large demand for pants being hemmed every September. Find out what the local dry cleaners and sewing shops charge and undercut their prices by $1 or two.
5.Sell Your Flowers and Branches
High end florist are always looking for something new and interesting that their competitors don't have. If you live on a property that has fruit trees or old fashion varieties of flowering plants in large quantities contact some upscale florist and see if they would be interested in you selling to them directly. Read up on how to cut branches without damaging the trees.
Some types of flowers and branches they could be interested in are curly willow, pussy willow, forsythia, magnolia, witch hazel, cherry tree branches, honeysuckle vine, iris, lilac, lily of the valley, peonies, wisteria, coreopsis, currant, foxglove, Queen Anne's lace, yarrow, phlox, sedum, butterfly bush, hydrangea, and evergreens. You would have to have these in large enough quantities for them to use in several arrangements. You would generally be selling them in bundles of 10 but they might request different denominations.
6.Dog or Cat Sitting
Or actually any animal that you would be comfortable having in your home. People who travel always are looking for accommodation for their pets and many of them prefer to leave them with a loving family than have them in a kennel. (Remember that small children should
never
be left alone with any animal).
You have to be realistic about how many animals you can safely care for at one time and make sure that you are not breaking any local by-laws. You will need to carefully question the owners of the animals that you are going to take care of that they do not have any behavior problems. It is best to actually meet the animal before you agree to take care of them.
Be prepared to show them your enclosed backyard and where the animal would sleep at night.
You might want to specialize in a specific breed of animal if you are very familiar with it or have a size cut off that you don't accept animals over a certain height or weight. (For ideas on what you can suggest dog owners to bring with their pups read
Dog Travel Bag
).

7.Ironing
There are people out there that don't mind washing their clothes but refuse to iron them so they send everything off to the dry cleaners. (I had a neighbor who did this all the time.) For anyone who is sensible with their money this notion borders on insanity but it does happen. For you it can be an opportunity to make money by taking in ironing. You would have to be cheaper than the local dry cleaners who also offer this service and if you ruin anything be prepared to pay for it. Also be prepared for your customers to be extra picky especially if they have been using a dry cleaner previously.
8. Mini moving
If you have a vehicle that you can use to haul things around you can make money taking junk to the dump, furniture to the thrift store or metal to the scrap dealer. Some people have such small loads they don't want to call in a professional service but don't have any other way of getting rid of their stuff.
When I was pregnant and my husband was away on business our very old freezer finally died, I was happy to pay a local fellow $20 to come in and haul it away. He took it to the scrap dealer where he made a few more dollars on it.
If you are hauling to the dump make sure that you won't have to pay to get rid of the load or factor that into your costs.
9.
Tutoring and Teaching
Do you have a skill that you can genuinely teach? Musical instruction for various instruments is the most common but you can also tutor different languages and subjects. Your students don't even necessarily have to come to your home.
Tutoring over the internet has become a thriving business. On line tutors can make up to $30 an hour for those that are very well versed in their subject and in demand. You really do need to know what you are teaching as a fake will be detected early and your reputation will be spread through out the internet. On line tutoring services are always looking for new tutors.

10.Seasonal Baking and Candy Making
Do you have a crazy good dessert specialty or candy that everyone is raving about? Do you make a specialty dessert for every holiday that all your family wants you to bring to the celebrations? You could sell your specialties to a few smaller food stores or even a caterer for some extra money.
Caterers love to offer specialties but when they are swamped in the high season (wedding season and Christmas) look for ways to save time. You might make an amazing nut brittle that they could build a dessert around or you might make a incredible plum jam that they would use with a pork compote.
Check to see what you local health code regulations are about selling food made in a home kitchen, they vary all over the place. You might be able to make your sample trays at home and then have to rent a health inspected kitchen once a month to make your product. Our local Legion had a health inspected kitchen it would rent out and so did several of our local churches. Bi- laws and health code regulations vary, make sure you know them.
Blue Cricket Designs
Lilluna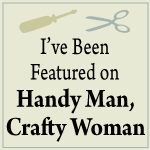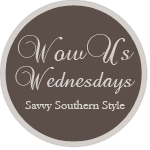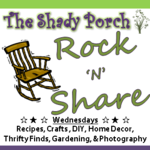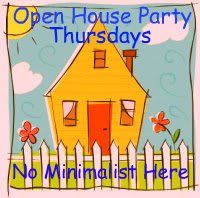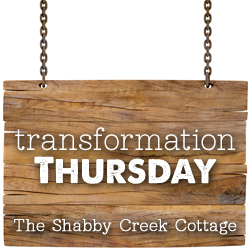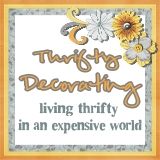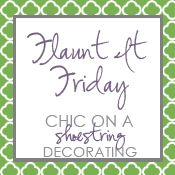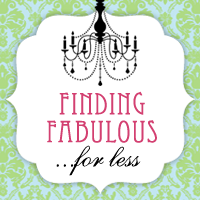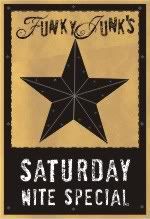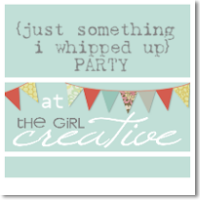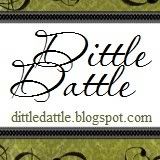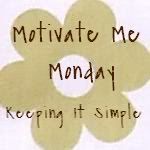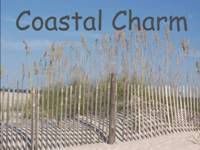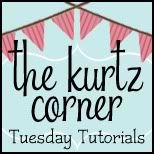 Photography and Content
Copyright Ingrid Talpak 2010
Morestylethancash