The spa was once regarded as the domain of wealthy women who had countless hours to whittle away while paying outrages prices for exotic treatments administered by wrinkle free, white coated European technicians.
Even though the spa has gone main stream it still can be an incredibly costly experience. The pampering is luxurious but pricey.
You can treat yourself to a home spa day that will cost you a fraction of the price but still give you the ultimate reward of feeling pampered, relaxed and rejuvenated.

Half day spa packages in quality high end spas start at about $220 and a full day spa package, depending on what you choose, can start at $350. If it is a high end hotel spa and you are staying there look at your weekend cost $1000 and up! And what should you get for this? A whole lot of pampering by very well trained staff.
Spa packages tend to include such treatments as body scrubs, body wraps, herbal baths, massages, facials, waxing, tinting, manicure, and pedicure. If you are a guest at a spa hotel then you might also have a choice of exercise or Yoga classes that you can join and hikes or nature trail walks.
Whether you are planning this spa day just for yourself or with a friend, sister, or mother, do some organizing and planning so everything will go smoothly.
High end spas tend to be in luxurious surroundings. If you want to get the same effect at home you have to make some arrangements before hand so you will really be able to enjoy your spa at home day. One reason women go away to spas is to have some peace and quiet.
It is hard to totally relax if you have a four year old demanding your attention, the dog barking and your husband asking when you are going to be done. Chose a time that you know will be peaceful and quiet. Set your telephone to go straight to the answering machine and place a sign on your front door that says, "Privacy please, Do not disturb unless an Emergency."
Chose what area in your home you will be giving yourself your spa treatments and where you want to rest and have your meals and treats. You might have a lovely little spot in your garden where you could set up a chair and a table to either do your manicure or to have your meal. If you have a bathroom that adjoins your bedroom then you could set up everything in these two rooms.
Have everything set up the day before. Make sure that everything is clean and tidy, it is hard to relax if you are looking at a basket of dirty laundry. Raid your garden for beautiful bouquets of flowers, lots of them, and places them in vases where you are doing your spa treatments and having your meals.
Decide what treatments you want to give yourself and make a schedule so you get the maximum effect from each procedure. It doesn't make sense to have a bath after you have a pedicure as it can ruin the nail polish.
You can start with leg and underarm waxing, facial, eye brow plucking, hair conditioning, body scrub, long soaking bath, and finish with a manicure and pedicure . Do as they do in the spas and set up stations where everything is prepared and ready. You can place everything you need on trays or in baskets so you won't be digging through drawers looking for stuff when you should be relaxing.
Chose the scents that you want to use. This should be one scent for everything, moisturizer, bubble bath or bath salts, soaps and candles or if you find this overwhelming you can do scent free for most of the products with only one item scented. You have countless types of baths to chose from, do you want a long soaking bubble bath, a rejuvenating herbal bath or a muscle relaxing bath.
Have lots of fluffy towels on hand and make sure your robe is clean and fluffy.
Have your lunch or diner prepared so all you have to do is warm it up in a micro wave or eat it cold. This is a simple salad with cold chicken and drizzled with salad dressing severed with a vegetable cocktail and sparkling water.
Carrot soup
would also be a healthy option that you could make the day before. You can chose from many healthy juices to have with your meal or stick to cool clear water. If your spa is during the afternoon you could prepare yourself a lovely tea.

Decide if you want to start your day with exercise, yoga, walking, swimming or stretching. See if your library has any tapes on relaxation techniques, yoga or exercise routines you would like to try.

You can go to the library for some magazines, a mystery book, to find something inspiring to read, or what every else you would enjoy. You could borrow a book on CD to listen to while you are relaxing or bathing. If you love reading in the bath then look for something in the thrift stores or at garage sales that doesn't matter is it gets dipped in water.

While at the library see if they have a CD selection that you can borrow from. Music is nice to listen to but ocean sounds or forest sounds could be a relaxing break during one of your treatments.


Have a plate of nibbles ready. You need to decide if your nibbles are going to be indulgent or healthy. Here I have a bit of both. Watermelon slices, Brazil nuts, strawberries and rich dark biscuits.
At the end of the day decide if you want to end it quietly with a book or movie (you can borrow your book or movie from the library) curled up on your bed or if you want to splash out and treat yourself to a meal at a restaurant with friends. If you are staying at home you could have one final indulgence and have a small bottle of
champagne
.
It does take some planning so here is a list to go through.
Check List
(the buying and setting up should be done a days or two before)
Date of Your At Home Spa Day
Have House Clean and Tidy
Choose What Treatments You Are Going To Do (leg and underarm waxing, facial, eye brow plucking, hair conditioning, body scrub, long soaking bath, manicure, pedicure etc.)
Chose Your Scents
Set Up Trays for Treatment
Make Sure Towels and Robes are Clean
Chose Menu for the Day (Breakfast, Lunch, Dinner, Nibbles, Champagne) and buy food
Go To Library for Exercise, Relaxation, or Yoga DVDs, Music and Nature Sound CDs, Magazines, Books or Books on CD
Set up a Schedule for Your Day
Make Privacy Sign for Front Door
Put Out Flowers

The Day of the Spa
Put telephone to go directly to answering machine
Put sign on front door
Enjoy Your Day
While it might take a bit of thought and planning for your first spa day you will find that you (and your guest) will have a wonderful experience at a fraction of the cost you would pay at a spa and it might become a regular indulgence.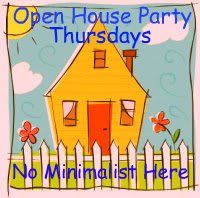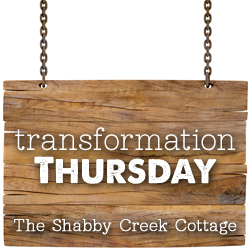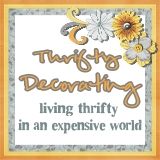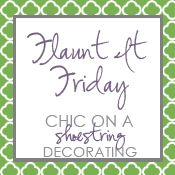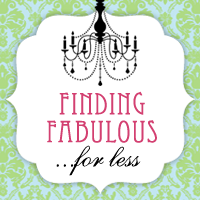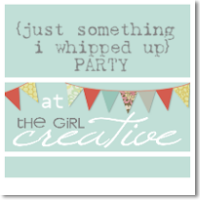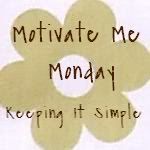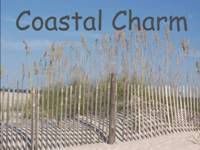 Blue Cricket Designs
Lilluna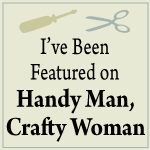 Photography and Content
Copyright Ingrid Talpak 2010
Morestylethancash