We all want to live the good life and it's annoying how money can just slip through our fingers day after day.
While you don't mind being frugal and thrifty and in some instances down right cheap, you do want to enjoy life! You know the drill, you have a budget and you stick to it, you only shop for what you need and you are the master (mistress?) of buying on sale.
But what about the fun stuff?
You don't have to totally deprive yourself to save money, you just have to get the real value of what you pay for. Plug up those little money leaks and spend the cash on things that you really enjoy. There is no hard ship to this, just some thought and planning. Here is my top 50 tips for living better for less money.
Food
1
.
Know the Basics
You should know the basics by now that you need to plan your menus, shop the grocery store sales and stock up on meat specials so you can freeze them and use them latter. If this information is all new to you then you need to some serious reading. Start with our
Secrets on Saving Money and Buying Food like a Cater
.
2
.
Don't Eat Out Unplanned.
There is absolutely nothing wrong about eating out as a treat or special occasion but you shouldn't spend money on food unplanned when you're out unless it's an emergency. Most savvy frugalistas know that just buying one cup of coffee and a muffin everyday over a year can cost you the same as a vacation! All those spur of the moment treats and lunches can end up costing you a fortune.
3
.
Always Carry Healthy Snacks
The thing is that there are times that stuff happens and you are stuck in the emergency room with a 5 year old waiting to see the doctor and neither one of you have eaten in 5 hours. If you have young children don't ever leave the house unless you have one or two containers of healthy snacks with you. Plan them into your meals, so if you don't use the carrots you took as snack you can cut them up and use them in a salad or stew for lunch or dinner.
4
.
Better than a Restaurant
If you are stuck and starving then hit a grocery store instead of a fast food restaurant. Many grocery stores have delis that serve lunch fare a reasonable prices but you can also grab a fresh fruit and ask then to wash it for you or buy a bag of mini carrots, a bagel or a yogurt (grab a spoon from the deli) that you can munch on.
5
.
If You Are Going To Eat at a Restaurant
-Then make your meal a lunch instead of a dinner. When I am talking about a restaurant I mean a place that has table linens and you are served. Better restaurants will have a very similar lunch menu to their dinner menu but at almost 1/2 the price. You can also save money by ordering bottled water instead of wine and sharing a desert or skipping it altogether and having desert at home. This is a great option for couples that are on a tight budget but want to celebrate a milestone.

6. Admit Your Cravings
If you always seem to have a craving for something at 3 in the afternoon then admitted and instead of buying a sugary snack or bag of chips be prepared with something from home in your purse. Always carry in your car an emergency ration of sealed bottled water, granola bars or dried fruit or nuts, if you don't use them change them out every 3 months.
7
.
Buy smaller fruit
When you are buying fruit like apples by the weight then buy the smaller sized so you will get more items for your money. Most people try to buy the biggest as they think that is the best deal but with apples the sizes are enormous and you will see a good third of it in the garbage can. Better to buy a smaller apple, cut it up and remove the core so everything that you have is edible or if you are taking it as a snack cut it in slices and wrap it tightly in plastic wrap so it will not brown.

8
.
Reduce Your Food Waste
There is nothing worse than having to throw out food because you didn't plan well or you got too lazy to cook what you were suppose to. If you are finding that week after week you are tossing fresh vegetables like lettuce because you meant to make a salad and never got around to it be realistic and firm with yourself. Maybe you are going through a hectic time and just don't have the time to cook as you would like. Yes fresh vegetables are good for you but if they are ending up in the garbage uneaten then switch to frozen vegetable for a time.
9
.
Use up Your Pantry
Check to see what is in your pantry before you start writing out your grocery list. You might have forgotten that you bought 12 cans of pasta sauce on sale 2 weeks ago or that there is a can of olives that you need to use up. Canned food does eventually go bad and dried food does have a shelf life. It doesn't make sense to stock up a pantry if you never use it.

10.Make Your Own Seasoning and Flavorings
All those fabulous little packets that you buy to give your chicken some zip and your Mexican some traditional flavor can be pricey and really add up. They are easy and inexpensive to make. Go on-line and look up recipes for your favorite flavoring mixes.
11
.
Consider
Feeding Your Dog Table Scraps
. The dog food industry lost a lot of credibility when Melamine was discovered in dog food and subsequently killed dogs through out North America. While some vets claim that you should only ever feed your dogs commercial dog food there are people that will
only
feed their dogs table scraps and feel their dog is in better health for it. If you have a pure breed dog go on forums and see if others are feeding them table scraps or if there is any foods that they should avoid. Never feed any dog chocolates, raisins or grapes as these are poisonous to a dogs system. Dogs like people like some foods more than others and will have some food upset their stomachs, so if you have never done this before ask advice from your vet or breeder.
Cleaning
12.
Don't Over Clean
While there seems to be a cleaner made for absolutely everything they are not actually necessary and some have incredibly corrosive ingredients. You might be thinking that you are getting your kitchen clean using these products but you also may be doing harm to yourself and your children by spreading all these chemicals around. There is a reason they have a poison symbol on them and they should always be locked away out of harms reach of small children. Read the labels before you buy them. A lot of times a bit of hot water and elbow grease will get something just as clean.
13.
One General Cleaner
A general cleaner for all surfaces can be watered down and used in a spray bottle instead of having to buy a separate spray cleaner. Read the instructions when mixing up cleaners to mop floors, people tend to use way more than they need.

14.Secret Window Cleaner
After watching a professional window cleaner at work one afternoon I asked him what his secret mixture was that got the window gleaming. He told me that in a bucket of water he added a bit of ammonia and a bit of dish soap.....and that was it. The real secret was applying the mix to the window with the sponge side of a squeegee and then cleaning the window with the squeegee.

15.Measure It Out
If you are using a cleaner or soap that needs to be diluted in water have a measure attached to the bottle so you know that you are always using the correct volume and not adding too much. You can often pick up plastic measuring cups at thrift store for a few cents.
16.
Stop Using Unnecessary Products
Fabric softeners and air fresheners are not necessary and they are filled with some very powerful chemicals. The Lung Association cautions that people with asthma, emphysema or chronic bronchitis should avoid these products as they are filled with a variety of harsh chemicals that can be absorbed through the skin and lungs.
Garden
17
.
Lawn care
If you are spending money on you grass to keep it green and lush you should look into the new seeds that are entering the market that are meant for drought areas.This grass needs little water and no chemical up keep. It makes more sense to spend some money on seeds now and no money on water and maintenance.
18
.
Plants
Try to start a garden plant swap in your area, you will be able to increase the diversity of plants that you have in your garden. Most perennials have to be divided every few years to keep them healthy and for large flower heads. Many garden societies and horticultural societies have plant swaps and sales in the spring time. The sales might get you some gorgeous plants and shrubs at a fraction of the cost you would spend at a garden center.

19.Compost and Wood chips
-
Free stuff from the Dump
See if your municipality offers free wood chips and compost. These are often given on a first come first serve bases in the spring and fall at the regional landfills.

20.Make use of Your Garden
If you have a garden that someone else planted make sure that you know every single plant in that garden. You might have some incredible berry bushes or fruit trees that are not producing because your lack of knowledge is neglecting to give them some simple but necessary maintenance. Those funny looking green plants might be herbs that you could use fresh in your cooking or dry and give as gifts.
21.Grow Some Useful Plants
Like vegetables or flowers that you can use in your home and for gift giving. You don't have to dig up the whole back yard but start a few easy vegetable like tomatoes or grow some peonies. You will not be spending all your time weeding and watering if you have a small garden and the sense of accomplishment you will have when eating your own produce is amazing.

22
.
Use what you have growing in crafts
like pressing flowers, making flower arrangements or drying flowers and foliage for decoration. If you have a pine tree that gives lots of pine cones use them in crafts for great Thanksgiving and Christmas decorations.
23
.
Photograph your Garden
If you have some stunning plants in your garden or beautiful views photograph them and use these photographs to make Greeting Cards for Birthdays, Easter and Christmas. You can also enlarge these photos for artwork in your home or for gifts.
Beauty
Yes you want to pamper yourself but are you truly getting your monies worth from your hair stylist, make up, moisturizer and other products that you are using?
24
.
Hair
You want your $25 hair cut to look like it cost $200 and you want your $200 hair cut to look amazing. What happens if it doesn't? Ask a girlfriend to be brutally honest with you of how good your hair cut looks. You might know even before they say anything because you have been going to the same stylist for years for the same boring haircut that it looks not so good. There are some amazing hair dressers out there that work at discount hairstylist, you have to hunt them out. Start asking friends and colleagues who have good hair cuts who they use and if they know of any good inexpensive stylists.
25
.
Perfume
Love perfume but can't justify the pricey bottle of your favourite scent? Switch to powders and soaps. They are a fraction of the cost but will still envelope you with that lovely scent and they will last longer. There has been a back lash against perfumes and colognes as so many people are developing perfume allergies and sensitivities so always be kind to the people around you and use scents sparingly, people should only ever smell your scent when someone is
very
close to you and not before you enter a room. If you are using a lot of different scents on you body (scented deodorant, scented hand sanitizer, scented shampoo, scented moisturizers etc) then it is almost useless to add another scent. Find one scent you like and try to stick to that with all your products.
26
.
Make- up
- When is a $75 mascara better than a $5 mascara? Never. For some of the best advice on make up read Paula Begoun's
Don't Go To The Cosmetics Counter Without Me - An Eye-opening Guide To Brand-name Cosmetics - Completely Revised & Updated
and find out all the trade secrets and what actually goes into those products. She gives straight up advice on what to spend money on and why.
27
.
Date your beauty products
Write the date you open a product on the back or bottom of the bottle in permanent marker. When you are finished with that product you will be able to see how long it took and then when the product goes on sale you will know how much you should stock up for. You might be finding that you are using up items like your moisturizer faster than you use to, check that the item has not been down sized while they kept the packaging and the price the same. Never buy more than a years worth of one product, you might find that you don't enjoy it any more or it doesn't seem to be working for you as well anymore.
28
.
Ask for them as Gifts
If you have a very pricey beauty product that you absolutely love, then put it on your wish list for your birthday or Christmas. Your family or friends would love to buy you something that they know you truly want.

29.Put Your Beauty Products in Pump Bottles
Ever go to pour some shampoo or conditioner and find that the wide mouthed opening gushes much more than you need into your hand? See if you have a pump lid that you can put on these bottles so you are only getting the amount that you need.
30
.
Alternate
You love your
very
expensive shampoo because what an amazing job it does on your hair. You might not have to use it all the time. Fashion models often switch between hi and low brands because they find the benefits stay on the hair from the more expensive shampoos. Look for a store brand that mimics the same results you get from your high end shampoo, it will be a fraction of the cost and use it for every second wash.
31
.
Water it down
If you are determined to stay with your high end shampoo because absolutely nothing else you have every tried has given you the same results then have a second bottle of the same product that you have watered down and use the watered down shampoo for every second hair wash.
32.Try an Natural Alternative before Buying
- You don't usually have dry skin but it has suddenly happened because of over-exposure to the sun and wind and now you need a heavy duty moisturizer. Don't run out and buy a item that you might not ever use again before you have checked out if there is something that you already have at home you can use. There are many natural remedies in you kitchen that you can use for dry skin, insect bites and mild sun burn. Go on-line and google them and read
Dry Skin Cures - Cheap Natural Ways to Help with Dry Skin
33
.
Ask for Samples
Unfortunately so many women are doing this with no intention of buying the product stores are less likely to hand out free samples. You have to be genuinely interested in buying the product if you are going to ask for the sample, you will probably have better luck if you are trying to decide on a new product and tell then that you are afraid of previous skin reactions or if you are perfume sensitive and don't know if you can handle the scent of the product.
34
.
Return
Yes you can return products if you have a bad reaction to them and can not use it. The store might want to send your name to the manufacturer so they can follow up on the complaint. You will have to show them your receipt. If the store will not take your return then contact the company directly through e-mail.

35.Hand Sanitizers
Truly consider if you need these or if they have become a knee jerk reaction in your life. In places like hospitals and nursing homes there are dispenser available to the public before they enter so you would not have to use yours. They are not a magic panacea that will protect you from all germs as most germs are airborne. Washing your hands with soap and water is as effective or in some instances more effective than hand sanitizers. As a population we are not getting any less sick than we were 10 years ago when these products did not exist.
Electronics
How the world has changed. Every one has a cell phone, everyone is on the internet and most households have more than 2 television sets.
36
.
Cell Phones for Free
- There are teenagers that want the latest and are willing to spend their parents hard earned cash to get it. Most of them break their cell phones so their parents will buy them new ones but for the ones that don't their old phones are just sitting in drawers. Post a notice on Craigs List or Kijiji asking for a free phone or if you know any teenagers ask if anyone of them has a phone you can have. Ask around and see if anyone you know is on an automatic update program where they receive a new model phone every two years and if they would be willing to give you one of their old ones.

37.Cell Phones that Work for Free
- Any charged cell phone will be able to dial 911 and connect to an emergency operator. All cell phones are required to be able to call 911 even if they have no service provider. If you want to have an emergency cell phone in your car then try to get a cell phone that has a cell phone car charger so you can charge the phone while driving and always have it ready and available in the car.
38
.
Cell Phone Plans
- Research, research, research and then tell the service provider you have that you are dropping them because you where offered a better deal. Generally they will be willing to match whatever deal you found. Read the plan very carefully and make sure that you totally understand the added cost for text messaging, roaming, overages and any other nasty hidden secrets. Never give a child a cell phone that they can download games, movies or music on unless you are POSITIVE there will be no extra charges. You would think that they would not text their friend in Australia because they don't know how, but chances are one of their friends does know how to do it an will be willing to show them.

39.Bundling Internet, Television and Phone
If you have been with one service provider for more than three years then it is definitely time for you to do some homework and see if there are better options out there. If each of these are with a separate provider then see what deals you can make with each one. Times are fierce for the industry, they are willing to deal.

40.Electronic Vampiring
The term is used when you leave a electronic device turned off but still plugged in and it still draws power even though it is not in use. Your television set does this along with any device you have in your home that shows the time or has a on/off light that glows. How much power do these turned off items use? Older televisions can use a lot and if all your appliances are older then it will add up. You are not using them so turn them off from the power switch if they are attached to one or unplug it. Think of the tread mill that you have in the basement that has been plugged in and only being used once or twice a week as it drains power the rest of the time.
41
.
Get Rid of Second Refrigerators and Freezers
If you have a second appliance plugged in the basement that you only use once in a while it is costing you cash. Older appliances can use up to $150 worth of electricity in a year. If you are using it occasionally then get rid of it. If you need a second cooling area for parties then use a cooler filled with ice cubes.
42
.
Computers and Laptops
- Remember all those teenagers that want new phones? They also want new lap tops. The second hand market is awash with old computers and laptops, put another add on Craigs List and Kijiji and see what you are offered. There are also re sale computer stores that clean and fix the computers and laptops that large companies lease and they offer a one year guarantee on the computers.

Miscellaneous
43.
Tend to the small details
before they become big problems. Even if it is a little tedious you want to fix and repair anything so you won't have to replace it.

44. Check all Your Bills and Statements
for accuracy in what you are being charged for but also that the math adds up. You will be surprised how often computer generated list do not tally properly. It might only be a few dollars or a few cents here and there but that means that company is making profit from their customers that they should not be.
45. Keep the Box
When every you buy a new item keep the box that it came in for one year (generally the length of the warranted) so in case you need to ship it to them for repairs you have the box which in many cases is also proof of purchase. Store it in your basement or garage and with a marker write the date that one year is over so when the time is past you can easily see to get rid of it.

46. Read through the Junk
Read all the mail you receive from your financial institutes even if it looks like junk mail. They might be informing you of a new service with a charge that they want to automatically put on your account

47.Make use of Your Government
Check local and other government offices in your area to see it they have any information that you can use. Your City Hall has all sorts of information and links that can be useful. Some government sites will list bursaries and scholarship that might apply to your children.

48. Make Use of Your Computer
If you are the forgetful sort then you should list on your computers calendar dates that you need to return library books or pick up the dogs new license so you won't have to pay any over due fines.
49.Read the Label Carefully
Clothes that are sold as cashmere might only have 5% cashmere in them, furniture that is touted as solid wood might only have solid wood legs. Read the label to know exactly what you are buying.
50.Never Assume it's a Bargain
Just because there is a low price on something doesn't mean that it is a bargain. Unfortunately some prominent companies are running two lines of the same product with the same packaging, the lesser products are sold in discount stores that want to carry the name brand but be able to sell it cheaply.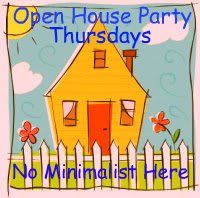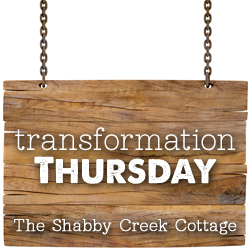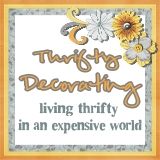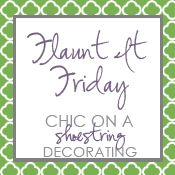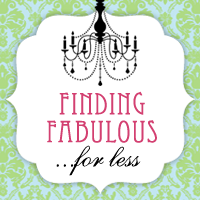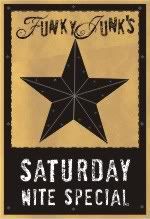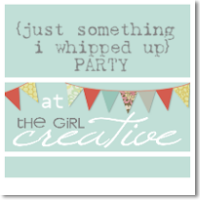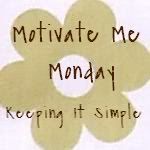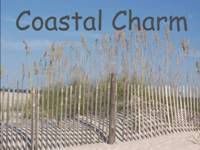 Blue Cricket Designs
Lilluna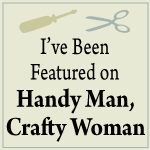 Photography and Content
Copyright Ingrid Talpak 2011
Morestylethancash